Former Deputy Governor of the Central Bank, Obadiah Mailafia on Monday has arrived the Department of state Security Services(DSS) in Jos, Plateau state.
This is the third time Mr. Mailafia is being invited by the security agency for the third time after making comments bordering on national security over live radio.
Mailafia generated nationwide controversy after stating that a governor from the northern part of the country is the leader of the Boko Haram terror group.
The DSS quickly debunked the Mailafia's comment branding it as 'Fake News'. He has been invited twice by the agency to come and defend his statements. However, Mailafia has sued the DSS over the repeated invitations, which he described as an intimidation, harassment, persecution, and witch hunt.
He arrived the office in the company of protesters on Monday morning. Photos below;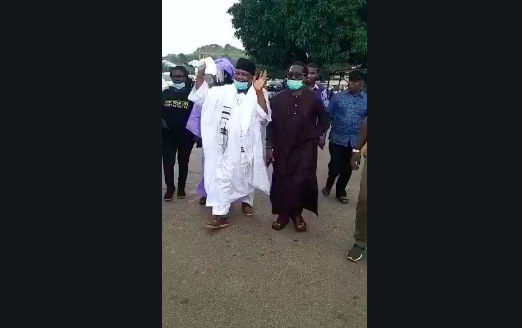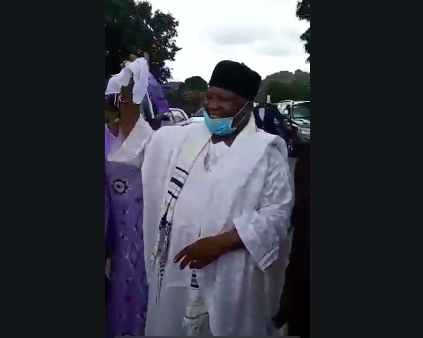 Read the original article on Politics Nigeria